Original Scores
Rufus Lin Contemporary Classical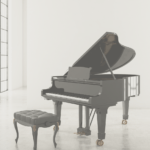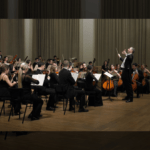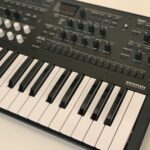 Rufus Lin is a Canadian classical music composer, active in Vancouver and Tokyo. He composes for orchestras, chamber ensembles, choirs and solo instruments. In particular, his work includes an extensive collection of piano music. Unlike many modern composers, who focus on sonic textures, ambience and heavy repetition, Rufus Lin's work is based solidly on traditional Western classical music principles such as harmony, counterpoint and orchestration.
The Rufus Lin music scores on this website are available for FREE download and use (including commercial use), with attribution, according to the Creative Commons BY-SA licence. Several of these scores are also available on IMSLP.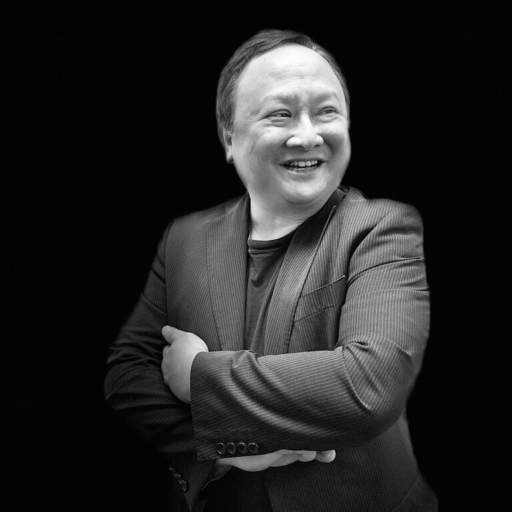 Rufus Lin
Canadian jazz performer and recording artist, as well as a classical composer, based in Vancouver and Tokyo.
Song For Stella
This piano composition was written for Stella Park, a friend of the composer living in South Korea. A recording of the song is available on the usual streaming services, Spotify, Apple Music, etc.
Rhapsody on Erik Satie's Gnossieme no. 1
for YoonYoung Choi
A harmonically adventurous take on Satie's famous Gnossieme no. 1, with dense voicings and rhythmic excursions, interspersed with pianistic embellishments and the occasional solo melodic line.
How Trees Feel
This music is based on an eponymous short story written by the composer. It is a newer version, with additions by the composer, of a recorded improvisation available on Spotify, Apple Music, etc.
Sachiko
A light, flowing piece for piano solo, with a nostalgic air, almost like a carefree children's dance from an earlier time.
Forever
Forever is a long time. This slightly melancholy, rhapsodic work is characterized by its recurring phrase, wth its hint of longing for something that might have been. There are extended stretches featuring left hand work for the pianist, with an almost inexorable movement forward, to contrast with the persistent yearning of that melodic phrase.
Sawako
This piece for piano begins with a simple query and answer exposition of a simple harmonic progression. This eventually leads to an increasingly richly voiced musical tapestry, flowing forward ever so persistently. The piece is named after Sawako, a woman the composer met just once at a dinner party in Tokyo, an d someone who left a lasting impression on him.
Even Now
This is an interesting piece for piano, incorporating sections that clearly recall Baroque recitative and ornamentation, and others with an obvious East Asian influence. The piece is an enhanced version of the eponymous track from Rufus Lin's album "Best of Rufus Lin's Healing Piano Improvisations".
A Tiny Bell In Daegu
for YoonYoung Choi
This charming piano piece involves a lot of black keys, thus giving it a characteristic sound. The sound of a small bell comes through clearly amid the ebb and flow of the music. It was composed by Rufus Lin for Korean concert pianist Yoonyoung Choi. A performance by the composer can also be heard on the usual streaming services.
At That Time
for YoonYoung Choi
One of the longer pieces for piano composed by Rufus Lin, this rhapsodic stream of aching melodies, wistful arpeggios and rich chords is dedicated to the composer's main muse, the gifted Korean pianist YoonYoung Choi, whose performance he greatly admires.
THE WINDS OF TIME: (I) Morning Rhapsody
The first song in The Winds Of Time series. This series is composed with the theme of "time"
Sunrise
for Kazumi
A song written 20 years ago, inspired by Chopin's collection of preludes. It is a set with Sunset.
Sunset
for Sachiko
A song written 20 years ago, inspired by Chopin's collection of preludes. It is a set with Sunrise.
Happiness Forever
for YoonYoung Choi
A piano piece dedicated to Korean pianist YoonYoung Choi.
Rufus listens to her performances often, so he composed this with her sensibility and expressive range in mind.
Song of Encouragement
for medical workers
A piano piece written for Gen Segawa's recital in support of medical workers in Japan, under the Ongakuno Senbaduru (1,000 musical cranes) project organized by Rufus Lin.
Ballade
for Ryoko Sakamoto
A piano piece composed by Rufus Lin for Japanese pianist Ryoko Sakamoto.
Au Canada
Composed in 1999, this neobaroque, contrapuntal piano work is based on the harmonic progressions of O Canada, the national anthem of Canada.
Variations on Finlandia (Sibelius)
for Shigeki Okawa
A piano piece composed by Rufus Lin for Prof Shigeki Okawa, one of the founders of the classical piano club on Clubhouse.
Encounter
for Eunbin Ko
A piano pi
ece composed by Rufus Lin for pianist Eunbin Ko.
Celebration
for Yoshifumi Chiyohara
A song composed by Rufus Lin for Mr Chiyohara, one of the founders of the classical piano club on Clubhouse, to commemorate the achievement of 1,000 members of the club.
Elegy For My Mother
A commemorative song dedicated to his late mother by composer Rufus Lin. This work is scored for three woodwinds and three strings.
Pacific Voyage
This piano trio (for violin, cello and piano) was premiered in Tokyo in 2016. The composer commutes frequently between Vancouver, where he lives, and Tokyo, where he frequently performs. However, rather than an attempt at a musical portrayal of these trips, it is meant to represent the notion of an endless voyage criss crossing the Pacific Ocean.
Good Friday (
string quartet

)

A work for string orchestra written by composer Rufus Lin for his parents.
Good Friday (chamber orchestra)
This is the chamber orchestra version of Good Friday, in which woodwind and French horns have been added.
Primavera
for unaccompanied violin
A rare piece by Rufus Lin for unaccompanied violin. Written in 2016.
Nearer My God To Thee
Rufus Lin composed this song in memory of his late mother, shortly after her passing around Christmas 2020. The work is scored for SATB choir.
JS Bach Fugue 24 in B min, Well Tempered Klavier I.
J.S. Bach, Well Tempered Klavier Book I Fugue 4 in C# minor.
J S Bach Fugue no. 12 in F min, Well Tempered Klavier Bk 2.